Recently, the China Light Industry Federation officially awarded Yangzhou the title of "the city of plush toys and gifts in China". It is understood that the unveiling ceremony of "China's Plush Toys and Gifts City" will be held on April 28.
Since Toy Factory, a foreign trade processing factory with only a few dozen workers in the 1950s, Yangzhou toy industry has absorbed more than 100000 employees and created an output value of 5.5 billion yuan after decades of development. Yangzhou plush toys account for more than 1/3 of global sales, and Yangzhou has also become the "hometown of plush toys" in the world.
Last year, Yangzhou declared the title of "China's Plush Toys and Gifts City", and put forward the strategic vision and vision of the development of the plush toy industry: to build the country's largest plush toy production base, the country's largest plush toy market base, the country's largest plush toy information base, and the output value of the plush toy industry in 2010 will reach 8 billion yuan. In March this year, China Light Industry Federation officially approved Yangzhou's declaration.
Won the title of "China's Plush Toys and Gifts City", the gold content of Yangzhou toys has been greatly increased, and Yangzhou toys will also have more right to speak to the outside world.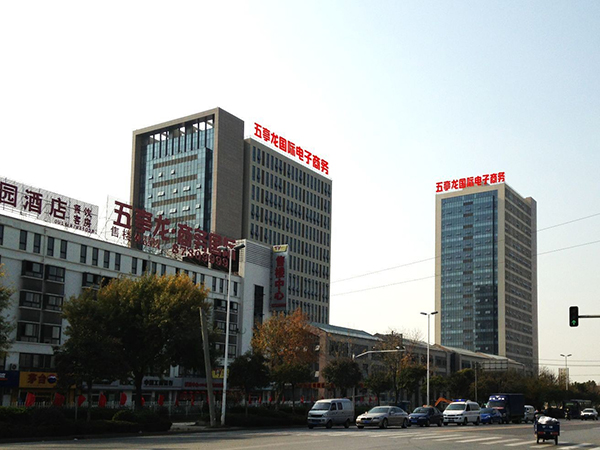 Wutinglong International Toy City, a characteristic town of Chinese plush toys, is located in Jiangyang Industrial Park, Weiyang District, Yangzhou City, Jiangsu Province, China. It is adjacent to Yangzijiang North Road, the trunk line of Yangzhou City, in the east, and Central Avenue in the north. It covers an area of more than 180 mu, has a building area of 180000 square meters, and has more than 4500 business stores. As a professional toy trade center with international standards, the "Wutinglong International Toy City" has a clear main business and clear characteristics. With Chinese and foreign finished toys and accessories as the leader, it is divided into six regions to operate various children's, adult toys, stationery, gifts, gold and silver ornaments, fashion supplies, handicrafts, etc. Toys and related products transactions will radiate across the country's urban and rural areas and the global toy market. When completed, it will become a large-scale The famous toy R&D and trading center.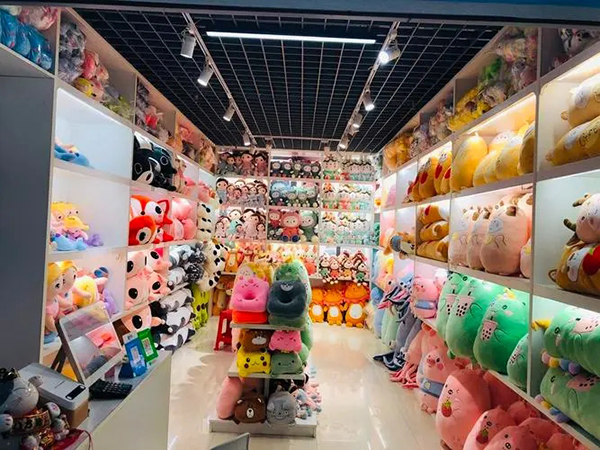 In the central area of the Toy City, there are special zones for children, teenagers, youth and the elderly in various shapes, as well as modern gifts, exquisite crafts, fashionable stationery, etc. The first floor of the Wutinglong International Toy City also has special zones for "European and American toys", "Asian and African toys", "Hong Kong and Taiwan toys", as well as participatory facilities such as "pottery bars", "paper-cut bars", "craft workshops", and "toy practice fields". On the second floor, there are seven centers, including "Concept Toy Exhibition Center", "Information Center", "Product Development Center", "Logistics Distribution Center", "Financing Center", "Business Service Center", and "Catering and Entertainment Center". In addition to being responsible for the organization and management of business transactions, the Toy City also has "Advertising Group", "Etiquette Group", "Rent and Sale Group", "Security Group", "Talent Group", "Agency Group" The seven working groups of "Public Service Group" provide three-dimensional help to customers and create value for customers. The toy city will also set up the only "China Toy Museum", "China Toy Library" and "China Toy Amusement Center" in China at this stage.
Yangzhou has formed a perfect closed loop from materials to finished plush toys under the breeding of plush toys with a long history.
---
Post time: Nov-15-2022