Plush toys are mainly made of plush fabrics, PP cotton and other textile materials, and filled with various fillers. They can also be called soft toys and stuffed toys. Guangdong, Hong Kong and Macao in China are called "plush dolls". At present, we habitually call the cloth toy industry plush toys. So what are the materials for making plush toys?
Fabric: The fabric of plush toys is mainly plush fabric. In addition, various plush fabrics, artificial leather, towel cloth, velvet, cloth, nylon spinning, fleece lycra and other fabrics have been introduced into toy production. According to the thickness, it can be divided into three categories: thick fabrics (plush fabrics), medium thick fabrics (thin velvet fabrics), and thin fabrics (cloth and silk fabrics). Common medium and thick fabrics, such as: short plush, compound velvet, brushed fleece, coral velvet, Kirin velvet, pearl velvet, velvet, towel cloth, etc.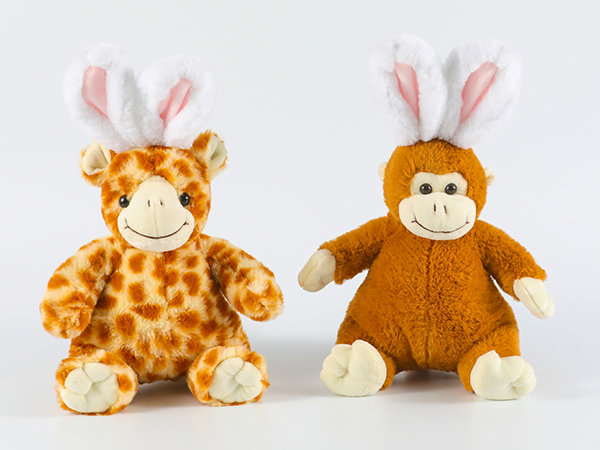 2 Filling material: flocculent filling material, commonly used PP cotton, which is filled mechanically or manually after being processed fluffy; The material filler is commonly used in shaped cotton, which has many thickness specifications and can be cut. The foam plastic is the profile filler made by polyurethane foaming process, which looks like a sponge, loose and porous; Granular fillers include plastic particles, such as polyethylene, polypropylene and foam particles. In addition to the above two types, there are also plant particles made of plant leaves and petals after drying process.
3 ingredients: eyes (also divided into plastic eyes, crystal eyes, cartoon eyes, movable eyes, etc.); Nose (plastic nose, flocked nose, wrapped nose, matte nose, etc.); Ribbon, lace and other decorations.
---
Post time: Sep-15-2022