Plush toys are mainly made of plush fabrics, PP cotton and other textile materials, and filled with various fillers. They can also be called soft toys and stuffed toys, Plush toys have the characteristics of lifelike and lovely shape, soft touch, no fear of extrusion, convenient cleaning, strong decoration, high safety, and wide application. Therefore, plush toys are good choices for children's toys, house decoration and gifts.
China's toy products include plush toys, plastic toys, electronic toys, wooden toys, metal toys, children's cars, among which plush toys and children's cars are the most popular. According to the survey, 34% of consumers will choose electronic toys, 31% will choose intelligent toys, and 23% prefer high-end plush and cloth decorative toys.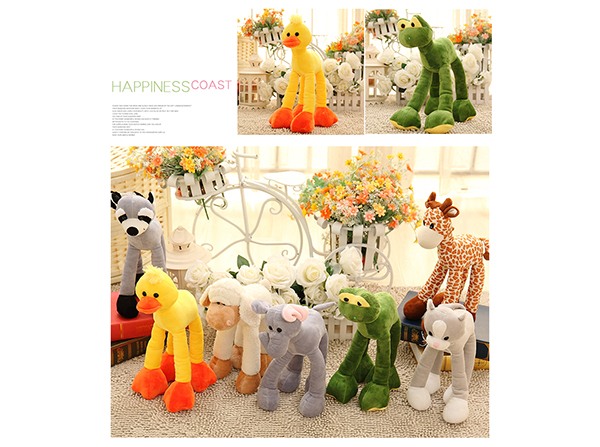 Moreover, plush products are not only toys in children's hands, but their main consumer groups have obviously shifted from children or teenagers to adults. Some of them buy them as gifts, while others simply take them home for fun. The lovely shape and smooth feel can bring comfort to adults.
China's plush toys are mainly produced in Jiangsu, Guangdong, Shandong and other places. In 2020, the number of plush toy enterprises will reach 7100, with an asset scale of nearly 36.6 billion yuan.
China's plush toys are mainly exported to the United States, Europe, etc., with 43% exported to the United States and 35% to Europe. Plush toys are the first choice for European and American parents to choose toys for their children. The cost of toys per capita in Europe is more than 140 dollars, while that in the United States is more than 300 dollars.
Plush toys have always been a labor-intensive industry, and the competitiveness of enterprises is to have enough cheap labor. Under the situation of rising labor costs year after year, some enterprises choose to move from the mainland to Southeast Asia to find a cheaper and more sufficient labor market; The other is to change the business model and production mode, let robots work, and use automated production to replace pure manual labor for transformation and upgrading.
When high quality has become the basic condition, everyone's requirements for toys become good quality and beautiful appearance. At this time, as more and more factories began to pay attention to the domestic market, many high-quality, fashionable and lovely products emerged in the market.
Plush toys have a broad market, both at home and abroad have great prospects for development, especially plush stuffed toys and Christmas gift toys. The demand of consumers is constantly changing to the direction of health, safety and convenience. Only by grasping the market trend and providing products that meet the needs of consumers can enterprises develop rapidly in the market competition.
---
Post time: Sep-26-2022